Fortnite Store has brought back one of the rarest items.
---
Epic is either looking to upset players who have these rare items or is simply bringing them back to the delight of the majority of the community. For some time now, various cosmetics that were considered truly unique have returned to the game.
Among them is the "Empress", the most expensive and at the same time extremely rare backpack, which returns to the game after a good two years.
The most expensive backpack in the game
Few people know that this is actually the most expensive backpack. It costs 1000 V-Bucks. Is it special in any way? It has its animations, it looks specific, but it was interesting mainly because of its rarity.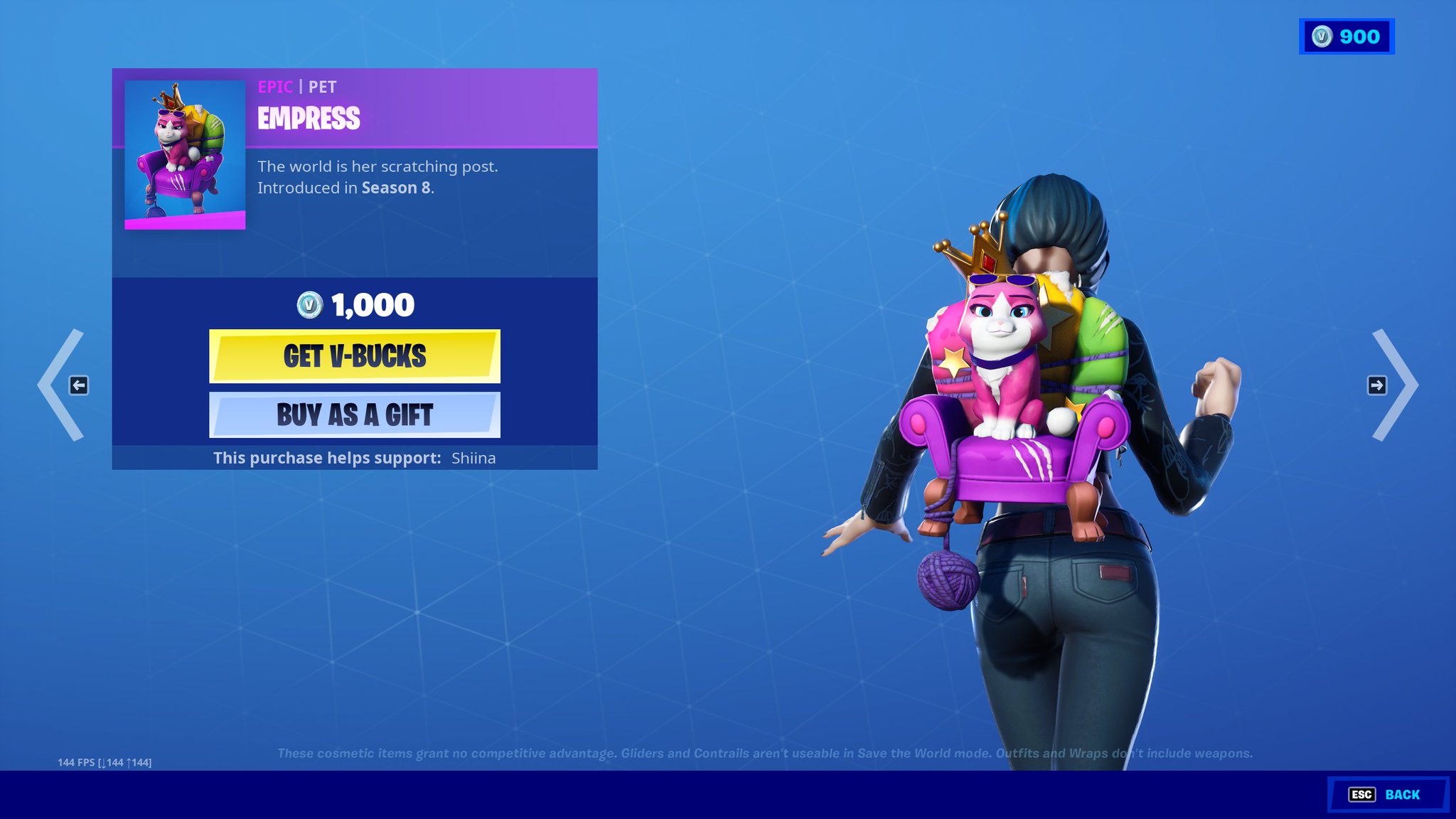 This backpack has not been in the store for 763 days. It was originally released on March 15, 2019, and interestingly, just a day later it disappeared. It was never available again, could never be obtained in any way.
Is it worth buying it? It's hard to say, it's really expensive and it probably won't be unique anymore – if you like its animations, it's worth thinking about it. On the other hand, little was said about it for the last two years.